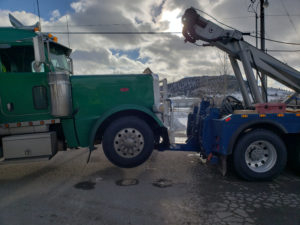 BIG SKY TOWING AND RECOVERY 
CALL US TODAY
406 404-1499
Try us once and we believe you will be a customer for life.
Car, Heavy Duty, and Semi Truck Towing And Recovery Service Near Belgrade,Bozeman MT, and the Gallatin Valley.
Has your semi-truck broken down on the highway? Big Sky Towing & Recovery offers recovery and towing services in the Belgrade, Bozeman Montana, and Gallatin Valley area.
Our WreckMaster-certified drivers can handle just about anything you need – from heavy-duty towing to light duty towing.
Contact Big Sky Towing And Recovery today for the great service you deserve.
YOUR ONLY CHOICE FOR TOWING AND RECOVERY.
-Auto Towing and Recovery services
-Heavy Duty Towing and Recovery services
-Semi Truck Towing and Recovery services
-Asset Repossession Services
Call us (406 404-1499) today and see how we can assist you with your towing and recovery needs.
Live person dispatch 24 Hours a day.
If you are in need of assistance, don't hesitate to call Big Sky Towing and Recovery.
We would be happy to help get you back on the road.