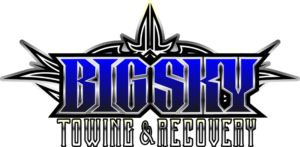 CALL US TODAY
406 404-1499
Big Sky Towing And Recovery has full services in Bozeman, Montana (MT).
Bozeman, MT is part of Gallatin County, Montana, United States.
Big Sky Towing And Recovery is located in southwest Montana, the 2010 census put Bozeman's population at 37,280 and by 2016 the population rose to 45,250, making it the fourth largest city in Montana.
The city is named after John M. Bozeman who established the Bozeman Trail and was a founder of the town in August 1864.
The town became incorporated in April 1883 with a city council form of government and in January 1922 transitioned to its current city manager/city commission form of government. Bozeman,MT was elected an All-America City in 2001 by the National Civic League.
Bozeman, Montana is home to Montana State University.
The local newspaper is the Bozeman Daily Chronicle, and the city is served by Bozeman Yellowstone International Airport.